EJ Campaigns & Activities
The Environmental Justice and Health Alliance for Chemical Policy Reform (EJHA) is a strategic partner in various local, regional, and national efforts to redress environmental racism and implement solutions to chemical crisis in vulnerable communities. Some of those campaigns include:
Chemical Disasters and Security
EJHA is a key partner in the Coalition to Prevent Chemical Disasters — a collaboration of health, labor, environmental justice, public health and public interest organizations who are calling on the Obama Administration to protect communities by requiring chemical facilities to use safer chemicals and processes where available and affordable.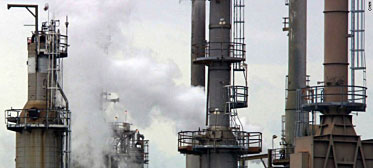 In 2013, President Obama issued Executive Order 13650 Improving Chemical Facility Safety and Security, after years of pressure by many of the affiliate groups of the EJHA, and the Coalition to Prevent Chemical Disasters. Throughout 2013 and 2014, EJHA supported grassroots groups in advocating for the safety of their communities at the Listening Sessions held throughout the country by the US Department of Homeland Security, US Department of Labor, and US Environmental Protection Agency. EJHA will remain vigilant of the implementation of the policy recommendations made to the White House.
Campaign for healthier solutions
The Environmental Justice and Health Alliance for Chemical Policy Reform is a key partner in the Campaign for Healthier Solutions.  The Campaign is pushing dollar store retailers toward non-toxic products in order to reduce chemical exposures and health impacts in communities of color and low-income communities. While the largest retailers, such as Walmart, Target, and Babies-R-Us, are acting to avoid certain chemicals or products, dollar store chains continue to sell almost any products regardless of safety (even selling some in violation of laws, such as lead in PVC packaging).
The Campaign for Healthier Solutions combines on-the-ground grassroots organizing in key focus states such as California, New Mexico and Texas, with national campaign activities coordinated with partner groups all over the country. The campaign demands that dollar stores commit to providing the same minimal level of product protections as other retail chains, and help prevent unnecessary exposure to toxic chemicals  in vulnerable communities.
RECENT Activities
New report on chemical disasters released May 1 — Who's in Danger? Race, Poverty, and Chemical Disasters. For more information and to read the full report click here.
Engaging community groups in Toxic Substances Control Act reform campaigns and facilitating direct community dialogue with legislators and federal agencies.
Hosting intergenerational, multi-ethnic strategy gatherings to build capacity for policy, grassroots organizing, economic justice, and market campaigns.
Testifying at, and mobilizing turn out for the 2014 National Environmental Justice Advisory Council meeting.
Participating in meetings of the U.S. Interagency Working Group on Environmental Justice, the National Environmental Justice Advisory Council, and Regional NGO/Agency workshops with the EPA.